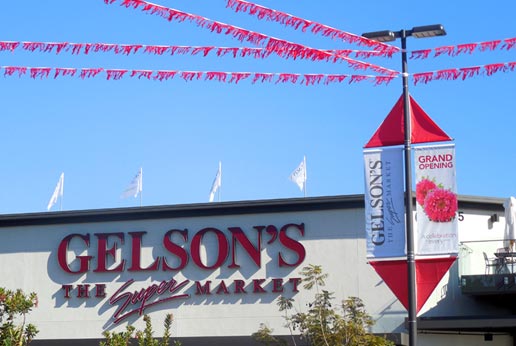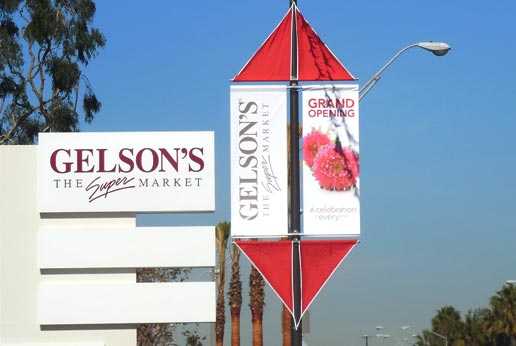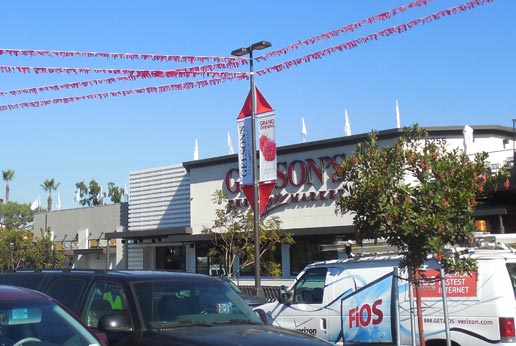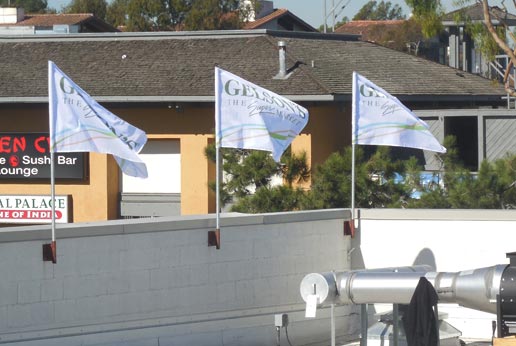 Grand Opening Kits for one of the nation's premier supermarket chains
Maximizing Gelson's Long Beach location with a custom Grand Opening Kit showed a considerable increase in foot traffic. AGMedia can manage your entire Grand Opening, Grand re-Opening on-site promotion program across California and beyond. We can design, produce, install, remove, maintain and even store your displays until you need them for the next event.
About Gelson's:
Gelson's was founded in 1951 by brothers Bernard and Eugene Gelson as an extraordinary grocery shopping experience for discerning consumers. Gelson's Markets is recognized as one of the nation's premier supermarket chains. Each location is singularly known as the area's best market for superior produce, highest quality meat, seafood and deli, an unmatched selection of wine and liquor, and exceptional service. For further information about Gelson's click here.