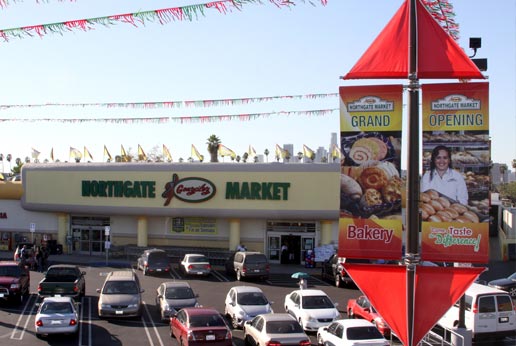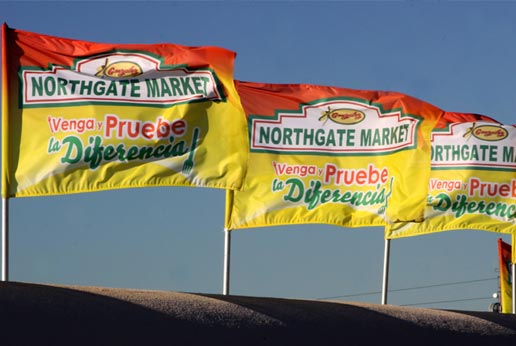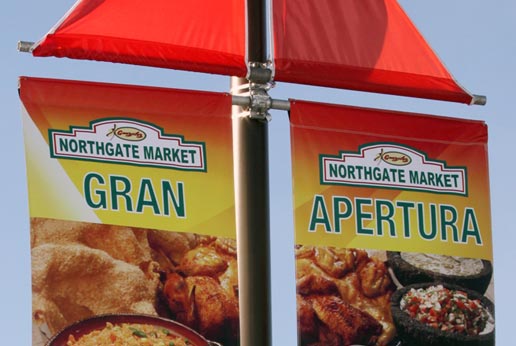 Northgate Market High Impact Grand Opening Kits rich in Mexican colors
AGMedia managed the creative design, print and installation of this grand opening display kit for Northgate Market. The grand opening kits that we create are all carefully tailored to each and every promotion site, and brand.
Skilled designers, surveyors and managers will handle everything from creative brief to removal after the event. And, if the kits may be needed in the future, safe and clean storage can be provided for all elements. This means all items of the kits will stay in tip-top condition and ready for the next event.
Thinking big: At first, Northgate Market was a way to provide jobs for the family. But the chain kept growing; now there are 38 Northgate Gonzalez Markets in Los Angeles, Orange and San Diego counties, with more than 5,000 employees. The company said it did about $700 million in sales in 2013, an increase over 2012. Construction has begun on a South L.A. retail center that will include a Northgate Gonzalez market. Two other stores also are in the works.