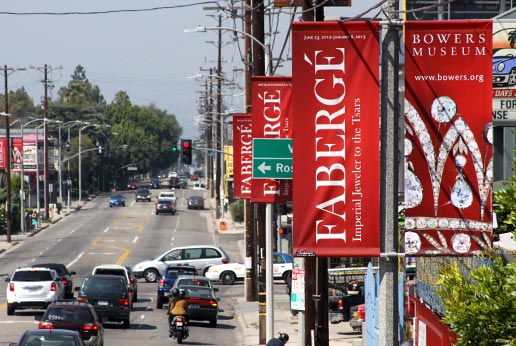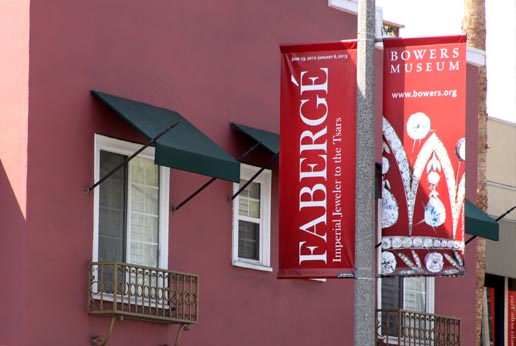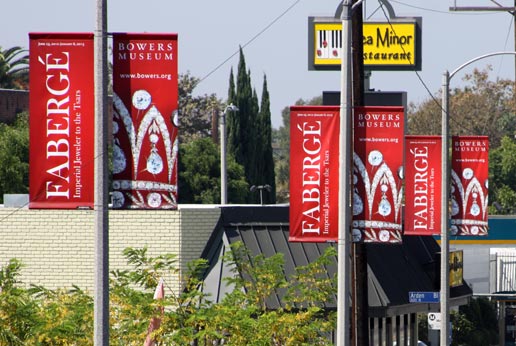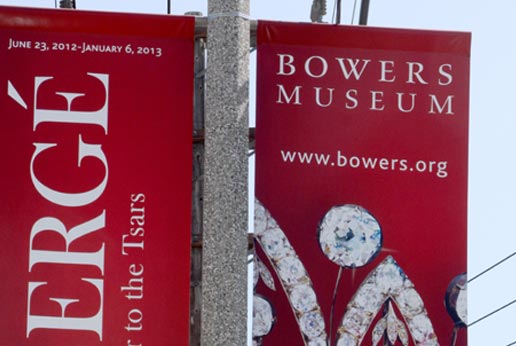 Fabergé: Imperial Jeweler to the Tsars
City Light Pole Banners from AGMedia promoting the exhibit featured on major thoroughfares throughout Los Angeles.
About the Exhibition:
Discover the spectacular designs of Peter Carl Fabergé, the master goldsmith and legendary jeweler still celebrated for his inventive designs and meticulous craftsmanship, through a special exhibition, Fabergé: Imperial Jeweler to the Tsars.
Perhaps best known for Imperial Easter Eggs created for the Russian Royal family, the House of Fabergé also fashioned jewelry and luxurious gifts for many ruling families of Europe, as well as other wealthy patrons.
Marvel at exquisite objects produced by the Fabergé workshop at its peak, including personal gifts to the Tsar and Tsarina, an extravagant tiara, the magnificent "Fire Screen" picture frame, and the famed "Nobel Ice Egg," one of the few "Imperial-styled" eggs in private hands. From elegantly simple to breathtakingly ornate, the jewelry, clocks, picture frames, boxes and eggs in this collection have been thoughtfully selected to exemplify extraordinary materials and workmanship.