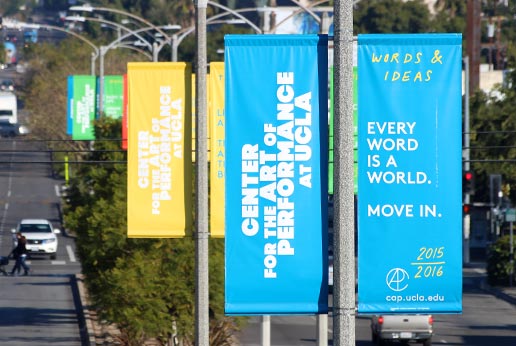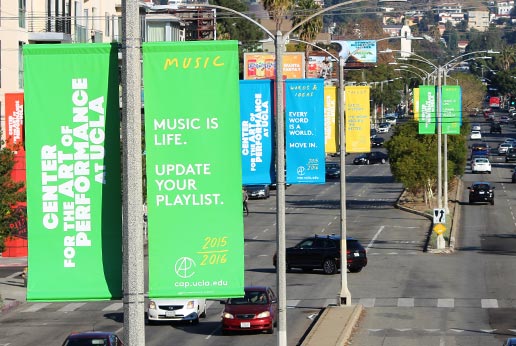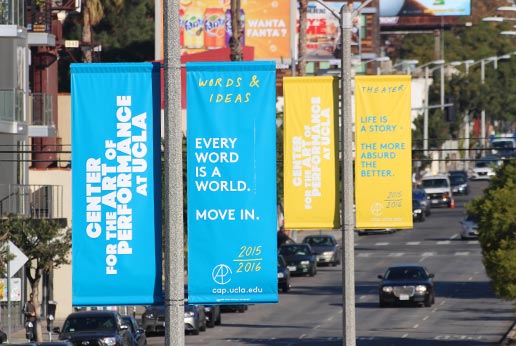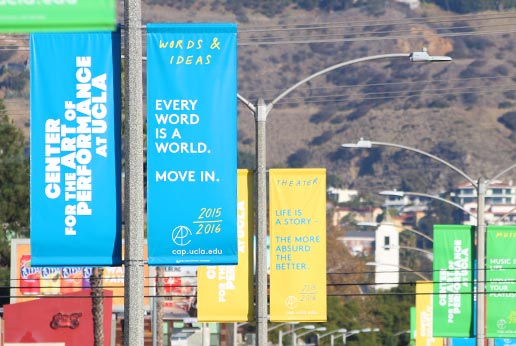 City Light Pole Banner Campaign for the Center for the Art or Performance at UCLA
The awareness campaign consisted of 400 banners on 200 poles on the city streets, and 360 banners on 180 poles on the campus streets and pedestrian paths. The sizes were different but both sets consisted of 4 pairs of images with clever or thoughtful taglines as one-color text on contrasting full color backgrounds.
CAP-UCLA is the university's performing arts series held at 3 campus theatres, but primarily historic Royce Hall. "Our purpose is to connect you to the creative life of performing artists who expand our awareness of the world – one performance at a time. Every year we offer a season of bold and brilliantly created contemporary performances in dance, music and theater, with a healthy dose of spoken word and cross-art form collaborations, all from leading artists."
Find out more about CAP-UCLA by clicking here.