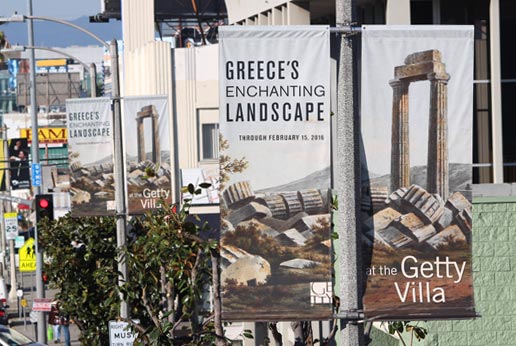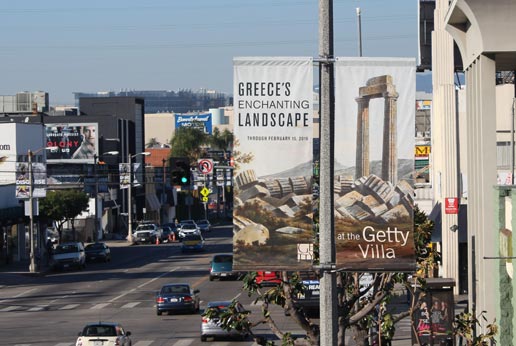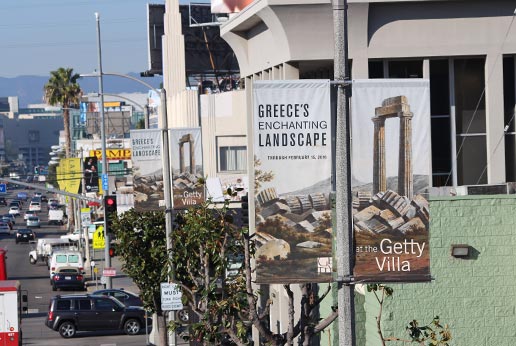 Outdoor advertising campaign promotes Greece Landscape Exhibition at the Getty Villa
Exhibition Background: "Almost every rock, every promontory, every river, is haunted by the shadows of the mighty dead," wrote the English antiquarian Edward Dodwell of his travels in Greece in the early nineteenth century. During this time, he and the Italian artist Simone Pomardi produced around one thousand illustrations. Selected from a vast archive of their watercolors and drawings in the collection of the Packard Humanities Institute, this exhibition brings to life a vanished world that enchanted European travelers and inspired their passionate pursuit of classical antiquity. The exhibition culminates with a series of monumental panoramas of Athens rendered with exceptional detail.
You can see 'Greece's Enchanting Landscape' exhibition from October 21, 2015–February 15, 2016 at The Getty Villa, 17985 Pacific Coast Highway Pacific Palisades, CA  90272
For further information, click here.