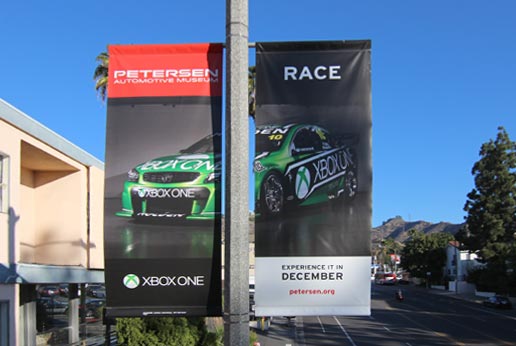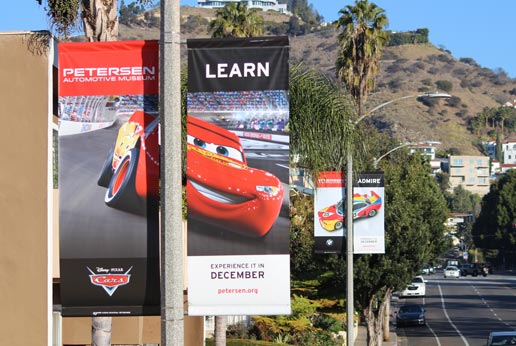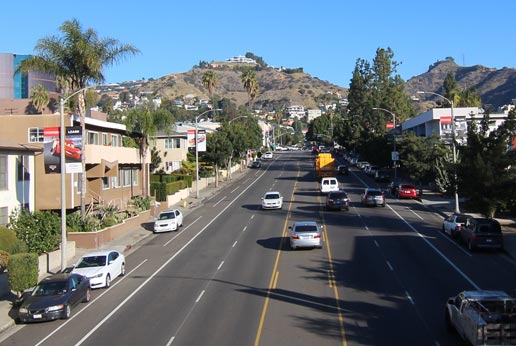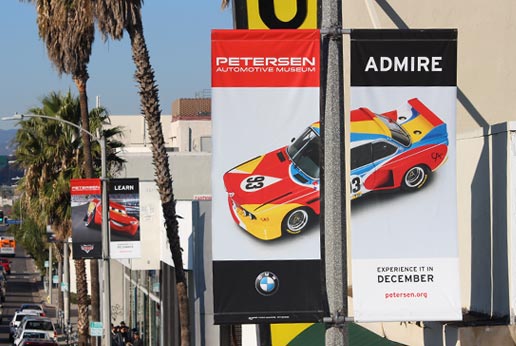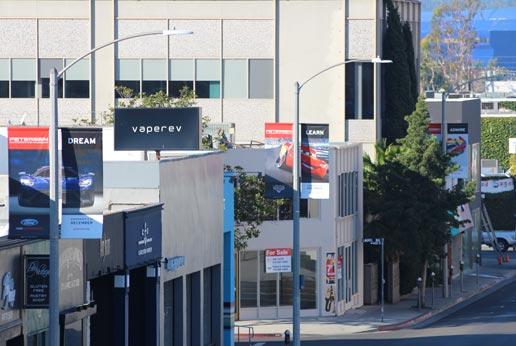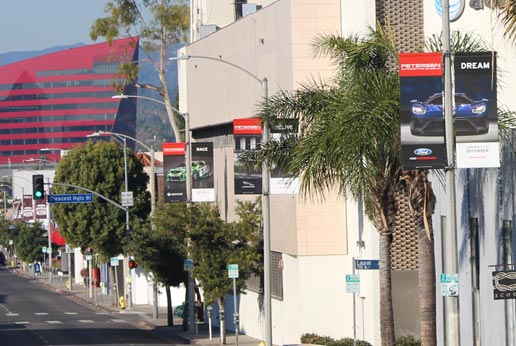 Driving interest in a beloved car museum with city light pole banner campaign
If you love cars, the Petersen Automotive Museum will undoubtedly have made it to your list (if it hasn't already!) of places you would love to visit. Celebrating the history of the automobile and its impact and development in the U.S., the museum opened in 1994 and celebrated its 20th anniversary last year. The museum closed for a complete renovation and refurbishment in October 2014 and is due to reopen in December this year.
During this quiet period, it has been important to keep the museum, the brand and the mission in the public eye while generating excitement about the reopening. With a 14-month closure, this could have been very tricky. In March 2015, our sales team met with the Marketing department at the Petersen to discuss a City Light Pole Banner campaign to promote the reopening and generate interest.
Highly prominent and impossible to miss, we printed and installed a series of colorful light pole banners in a striking series of designs. Representing the Petersen brand, the selected elements of photography generate buzz in anyone who passes these strategically-placed banners.
For a sneak preview of the dramatic renovation to the exterior, sure to be a hit on L.A.'s Museum Row (Wilshire Blvd., east of Fairfax Ave.), have a look at the Petersen Automotive Museum website. We hope our city light pole banners will help generate interest for a busy and successful reopening and look forward for to working together on future projects.