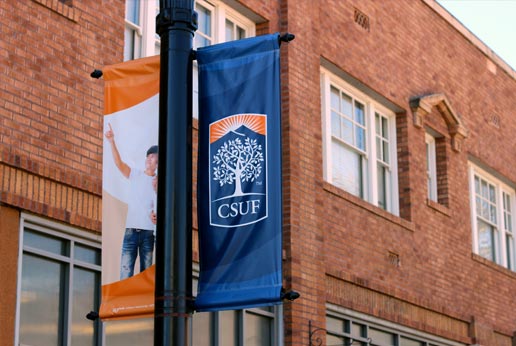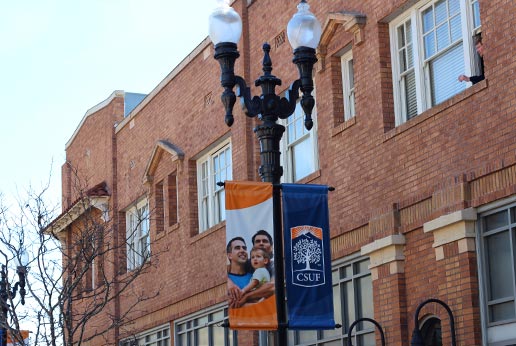 Grand Central Art Center Lamp Pole Banners
The Grand Central Art center is a unit of California State University, Fullerton – College of the Arts. Commonly known as GCACi – is dedicated to the open exploration of contemporary art and visual culture: locally, regionally, nationally, and internationally through socially engaged collaborations among artists, students, and the community.
Selected students live and work at Grand Central Art Center. GCAC has a lovely promenade in the artist's community. There are old fashioned lamp poles on the property and when it was time to put banners up they selected AGMedia to help with the project.  The old style lamp posts were beautifully updated with the modern graphics and bright colors to reflect the diversity of the community.
To find out more about our outdoor advertising products/solutions talk to us today.