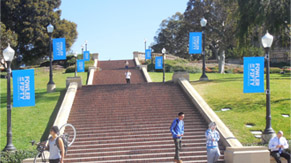 Campus Pole and Parking Lot Banners
Campus pole banners are at the heart of all our educational graphic programs and a great way to promote your college or universities message of pride and identity. We have worked with educational institution's across California, from elementary schools to universities, to create campus pole banner programs that reflects each institutions' message.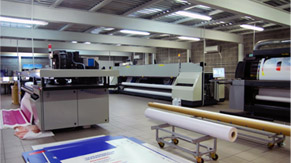 In-house Design, Printing and Manufacturing
We design and manufacture campus pole banners in-house that are installed on standard light poles throughout the campus as well as large architectural building banners that are installed directly to edifices throughout the campus.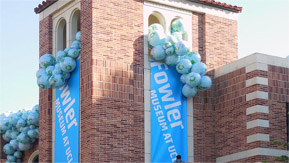 Popular University and College Campus products:
• Pole Banners and Street Light Pole Banners
• Over the Street Banners
• Building Banners
• Way-finding Banners
• Window Graphics